AKOLA, A MYSTERY, A CHALLENGE AND A THIRTY-ONE YEAR SEARCH

In March, 1983, I and my Sherpa gun bearer of many years, Pasang Lama, drove out of Katmandu in an International Scout Traveler, headed for Bombay. The distance ahead of us was about 1000 miles and the purpose of the road trip was to ship the Scout from Bombay back to Portland, Oregon.

My journal of that year describes the trip and the chaos and dangers of driving on the Indian highways, with their very heavy truck traffic and crazy ganja chewing drivers. Eventually, however, one afternoon, with about 750 miles behind us, passing through an Indian city called Akola and not far to go to Bombay, we stopped to take a break and grab lunch - rice and curried veggies - at a greasy spoon cafe. Coming out of the fly ridden diner, I noticed the stone entrance to an old British cemetery at the end of a nearby sleazy back street. We drove down to it and, telling Pasang to watch the Scout, I walked inside the ancient British Raj place of rest, to have a look around.

The little cemetery would have been beautiful at one time, with well-kept graves, manicured green lawns and beds of flowers. Now it was chaos, a sea of plastic and trash in which lay dozens of broken and shattered gravestones, toppled marbled angels and graffiti smeared monuments. Worse, a gang of local hooligans was actually engaged in this while I watched, digging up one of the graves in the hopes, I presumed, of finding something of value.

While I stood there an elderly man appeared out of a little shack in the corner of the compound and walked up to greet me. He was the cemetery custodian, he told me and when I pointed out the gang of youthful vandals and what they were doing, he just shook his head and said, "I know. I see it. But I can nothing. If I tried to stop them they would kill me."

Talking with the old man I noticed, nearby, a slab of white marble that had been ripped out of its foundation and was lying in the dirt. It was a commemorative headstone with the name Mary Stubbs on it; the date was June 8th, 1865.

I asked the old man what might happen to a beautiful piece of marble like that and he said, "Oh, they'll take it to the bazaar and sell it", and when he said this, I thought, what an idea it might be for me to take it instead, bring it home and then try and find the Stubbs family... and get it back to them.

A little money changed hands with the old man and ten minutes later Pasang and I were back on the highway (dodging the trucks!) the stone wrapped in a blanket in the trunk and I with all kinds of thoughts running through my head about how (on earth!) I was going to find the Stubbs family.

The inscription on Mary Stubbs' headstone said that she had died at sea on board a ship, the S.S. Walmer Castle and so, back in the U.S., believing that the ship might have sunk at sea, I started my search for survivors via Lloyds of London. Correspondence was of course by mail at that time and quite slow. But eventually they told me that the ship did not sink, but indeed carried on for many more voyages, the last one being to a scrap yard in Scotland. So one realization was that Mary Stubbs did not die in a ship-sinking at sea, or for that matter in Akola and that her husband - the stone's inscription informed me that at that time he was Deputy Commissioner of the Indian state Berar - had it erected there just in memory of passing.

Ten years went by. Then ten more. Then another ten and inquiries by me - mostly by mail - all over the world, failed to find the Stubbs family. Then in came the Internet and with it a chance to reach out to thousands, in this case via a great website devoted to British families in colonial India in the days of the Raj. And suddenly, in 2014, thirty-one years later almost to the day, came an email from the Stubbs family, in this case from a charming lady named Charlotte Warren, Mary Stubbs' granddaughter.

I asked Charlotte for her family tree, for verification. She sent it to me, it showed a direct line of descent all the way back to Akola and within a couple of weeks the stone was on its way to the delighted family in Washington DC.
<!===== TABLE FOR PHOTOS PANEL =====>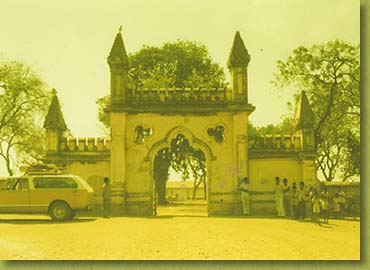 Front gate of the cemetery, with Pasang staring down a bunch
of local scoundrels and guarding the Scout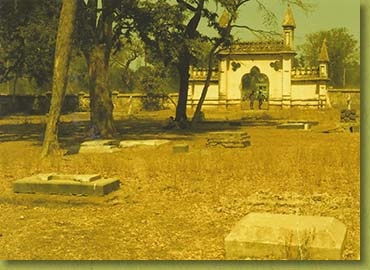 Inside the cemetery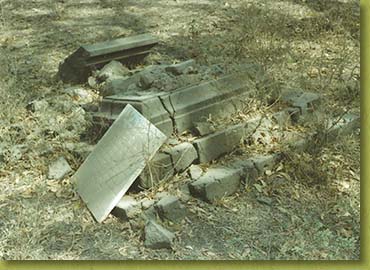 The stone as it was when I found it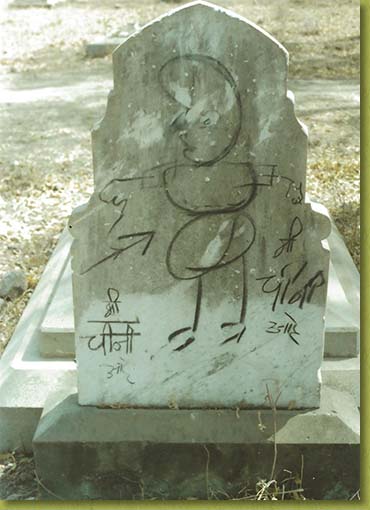 Graffiti... deplorable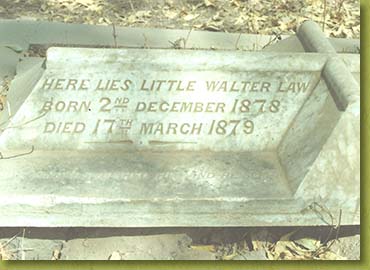 Many British children died in India in the days of the Raj, from
heat stroke, malaria, dysentery and other misunderstood
diseases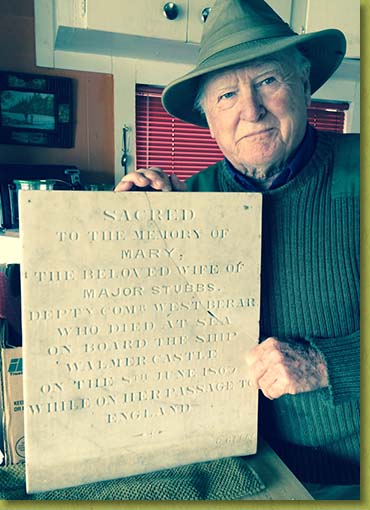 Peter Byrne with the stone on September 15th, 2014 just
before shipping it to Charlotte Warren in Washington D.C.

<!===== END OF TABLE FOR PHOTOS PANEL =====>
<!===== TABLE ROW FOR D-INTERNET =====>